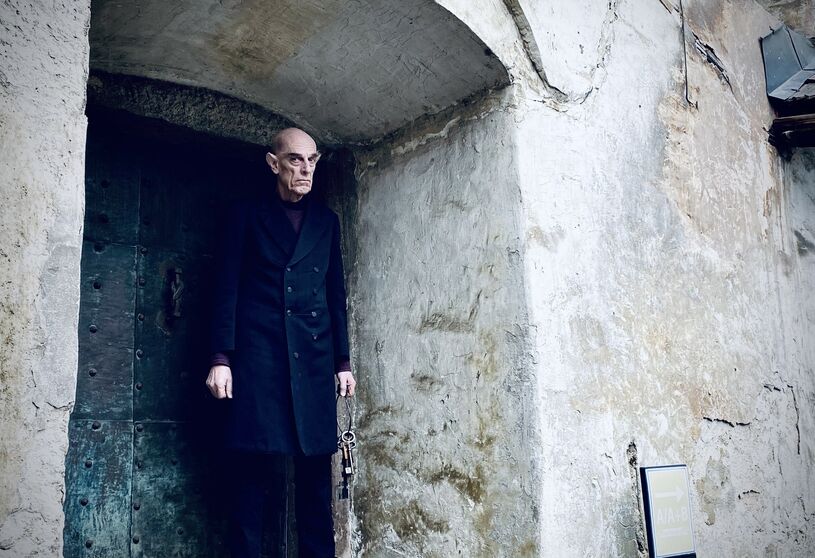 Nosferatu - A Film like a Vampire
Documentary
On March 4, 2022, one of the most popular silent films will be 100 years old: "Nosferatu - A Symphony of Horror" by Friedrich W. Murnau. To mark the occasion, ARTE is dedicating a documentary to the work, exploring its successful continued life in various art forms such as music videos, films, paintings and comics: a 100-year presence in high and pop culture. "Nosferatu - A Symphony of Horror" (1922) is the quintessential ur-horror film and, as an uncertified Dracula adaptation, set many horror topoi that continue to resurface and be cited in pop culture today. What enabled "Nosferatu" to become a masterpiece of film history and how did its images develop such a long-lasting life of their own? What remakes did the film provoke, and how do today's creatives view this film?
The documentary "Nosferatu - A Film Like a Vampire" takes the figure of Nosferatu as a shadow in the flesh on an adventurous journey through the 100-year history of the legendary film's impact, which as a visionary pandemic film is more relevant today than ever before.
Nosferatu unites creepiness, trash and horror and has "infected" many artists who have their say here: from Werner Herzog to the German Gothic bands Nachtblut and Blutengel to Mark Benecke, chairman of the German Dracula Society, and Peri Baumeister, protagonist of the most successful German Netflix production "Blood Red Sky." The French feminist scene is also represented by the eccentric performer Ovidie.
The documentary presents the film's original locations, visits the most important archival collections in Germany, France and Switzerland, allows both traditional film research and current feminist voices in cultural studies to have their say, and invites viewers on an imaginary ghost train ride through 100 years of film and music history.
"Nosferatu - A Film Like a Vampire" is a production by Zeitsprung Pictures in co-production with ZDF in cooperation with ARTE. Supported by HessenFilm und Medien.