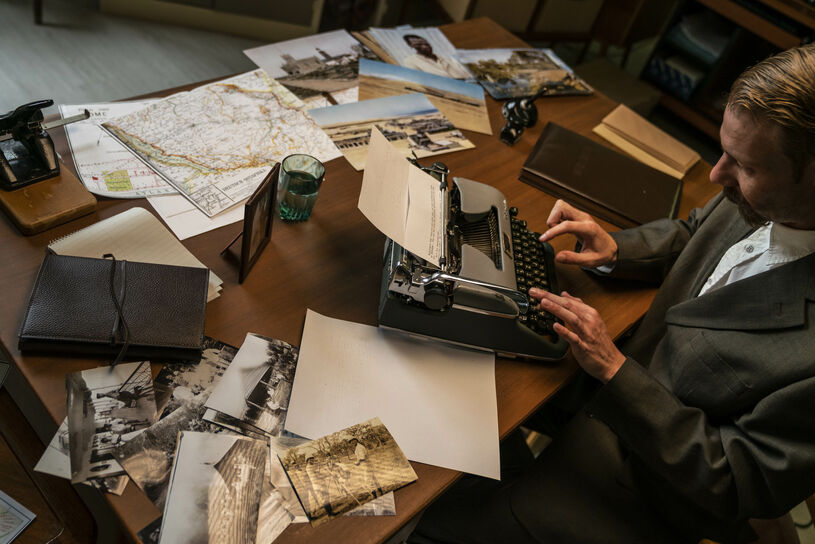 The invention of racism in color
Documentary
Photographer Robert Lohmeyer's journey is a pioneering act that shapes the image of Africa for decades and lays the photographic foundations of racism. He photographs the German colonies in Africa between 1907 and 1909 - for the first time in color. At the height of imperialism, he was intended to incite enthusiasm for the distant possessions.
A pioneering act shapes the image of Africa and Africans for decades and lays the photographic foundations of racism from 1907 onwards: the journey of the young photographer Robert Lohmeyer to the German colonies of Togo, Cameroon, German Southwest Africa (Namibia) and German East Africa (Tanzania).
In his luggage he has the most modern photographic equipment of the time. He is to photograph the colonies in color at the height of imperialism in order to stimulate the enthusiasm of the population for the distant possessions. It is a meticulously planned PR action of the empire. The books with the photos reach huge circulations. Even today, the pictures are still being circulated. Lohmeyer's photos convey the image of a "peaceful savage" in a paradisiacal landscape and a colonial idyll, whose colorfulness evokes a feeling of authenticity and truthfulness in the viewer, and whose claim corresponds to that of today's documentary photography.
There is no corrective: war, disease, hunger and death do not appear in Lohmeyer's pictures. Based on unpublished written sources and photographs, the documentary follows Lohmeyer's journey and tells the story of a chapter in the pioneering history of photography and the story of a propaganda coup of imperialism and colonialism. It is also the invention of Africa and racism in color, the effects of which are still felt today.
"The Invention of Racism in Color" is a commissioned production by Zeitsprung Pictures for WDR and arte.