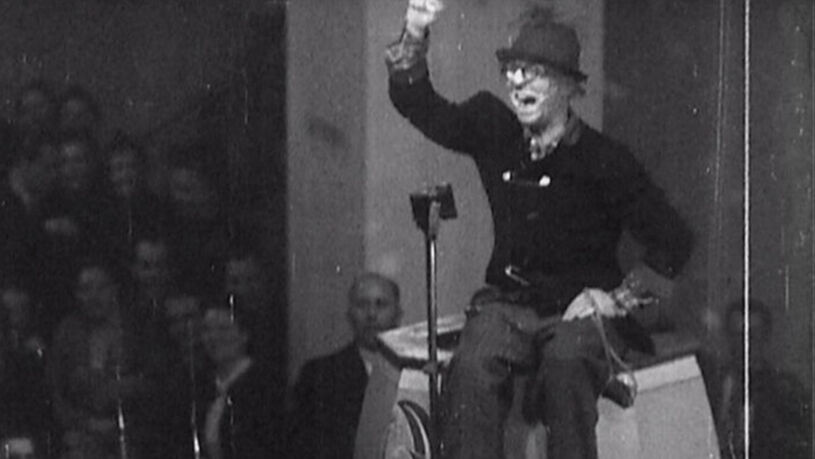 Carnival with attitude - the inconvenient Jecken from Küpper to Kasalla
Documentary
For many, carnival is nothing more than a party with the Ballermann factor. But carnival can be more: Entertainment with attitude, political edge with humor. Especially in times of resentment against everything foreign, carnival with its millions of spectators can be an important forum for civil courage.
It's about the art of taking positions that are sometimes uncomfortable for one's own audience. The film documents the currently most courageous and political among the successful carnivalists. Kasalla, Brings, Bernd Stelter and other stars. They provide atmosphere and laughs with reverberation.
Many of these also uncomfortable Jecken have a role model: Karl Küpper. He was a carnivalist known throughout Germany in the 1930s who did not conform during the Third Reich. Küpper showed attitude and was punished for it. He was the only carnival speaker who mocked the Nazis on stage. Several times he was mistreated and arrested by the Gestapo. In the end, he was no longer allowed to perform.
Karl Küpper is a kind of moral compass for many carnivalists, both for the representatives of the alternative camp, such as Jürgen Becker and Gaby Köster, or of traditional carnival, such as Bernd Stelter and Peter Brings.
The documentary interweaves current carnival events with the story of Karl Küpper. There are touching moments when son Gerhard Küpper tells about the most important moments in his father's life. The audience also experiences Küpper's successors in the carnival of the last decades and in the current session. And the carnival bands with the special power of their anthems are also there: from the Bläck Fööss to Brings and Kasalla.