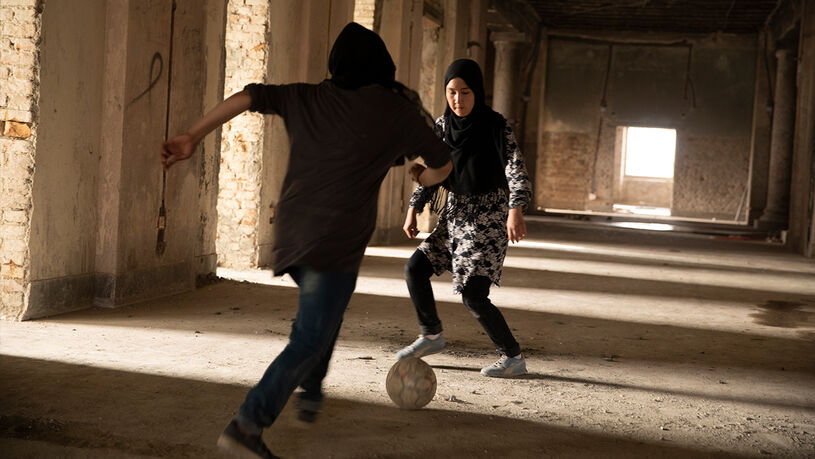 Women's Football in Kabul - A Goal for Freedom
"I'm trying to bring more sports culture to my country so that girls can also play sports. If I don't advocate for it, who will?" says Madina Azizi from Kabul. The 23-year-old is a soccer coach and former national player for Afghanistan. For that, she is loved and opposed. She lives in one of the most dangerous cities in the world and lives with the entrenched role models of a very traditional and patriarchal society.
In Afghanistan it is still abnormal for women and girls to pursue a supposedly male sport in a self-determined manner. Soccer for girls is still a taboo for many Afghan families. Madina Azizi fights against these prejudices in her job as a soccer coach for a girls' team.
The documentary accompanies Madina Azizi and her team in their everyday life as soccer players in Kabul, which is always threatened by attacks and personal hostility. We get to know the Kabul of the Afghans - between fear and terror, but also between courage and hope. And in doing so, we show the struggle of an entire generation of young women in traditionally patriarchal Afghanistan for a little more self-determination.